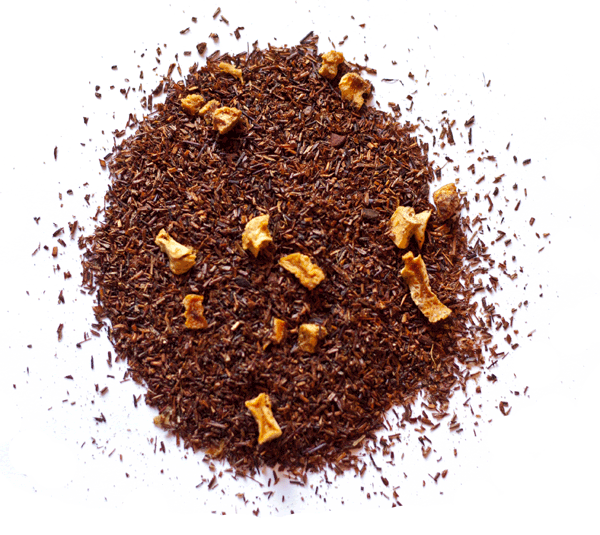 Rooibos Signature Chai - Caffeine Free
Rooibos Chai is a delicious version of our Signature Chai, only this blend is made with Rooibos so you can enjoy it any time of the day! This blend brings you the same mixture of sweet and spicy that you have come to love but completely caffeine free.
Enjoy this Rooibos blend the same way you would our Signature Chai, brewed in water or in your favorite dairy/non-dairy beverage.
Brewing Instructions:
For Water: use 1 tsp of chai to 6 oz. boiling water.  Brew for 4-6 minutes.  Adjust to taste.
For Milk/Vanilla Soy: use 1 tbs to 8 oz of milk heated to 160-180 degrees.  Heat your milk in a saucepan, stirring constantly. 160-180 degrees is just before large bubbles start to break the surface.  Steep for 4-6 minutes.  Adjust to taste.
To make iced chai, brew as stated above and chill.  Or, brew double strength in water or milk/soy to keep as a base and add more liquid and ice when ready to drink.